18 Jan

Cascos Continues Innovation & Introduces New Elite Colours for 2019! – Hofmann Megaplan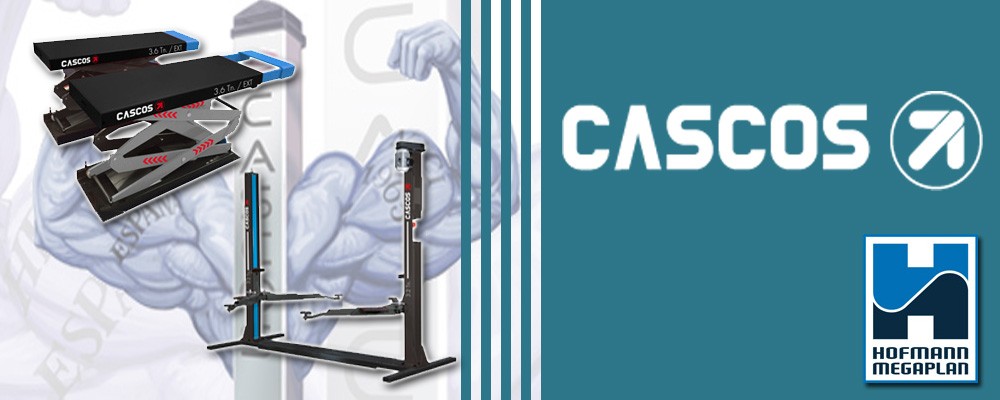 New for 2019, Cascos have introduced a stunning new colour scheme in their ever popular range of vehicle lifts!
Here at Hofmann Megaplan we partner with Cascos Lifts to provide the ultimate ATL MOT range, and are proud to present the launch of the new graphite colour scheme for the 'Elite' brand line.
As always, Cascos continue to supply in the Platinum colour scheme or indeed any other corporate colour schemes upon request. ​
Continuing Innovation
Cascos have recently carried out an audit of all their materials and component suppliers in order to ensure full traceability of their origin and quality. As a result, the company can have absolute faith in the product they supply and this has resulted in the ability to support a class-leading 5 year warranty.
James Boon, EVP of Garage Equipment commenting on Cascos Lifts
​"It's a well recognised fact that, although you may pay more for the Cascos brand vs. a cheap vehicle lift from the Far East, the Cascos will be by far the cheaper buy in the long term, simply because of the length of life and cost of ownership along the way."
"We still get calls to service Cascos lifts that are 30 years old, which is testament to the build quality and justifies completely the initial outlay."
As the Chinese garage equipment market grows increasingly stronger and popular, Cascos continue to develop high quality and durable products that are able to withstand the test of time. The focus is on customers who place quality and longevity as the most important assets, leading to long term cost savings and efficiencies. ​
Interested in our Cascos range?
Learn more about our Cascos ATL Lifts on our website today. Contact us online now or call us today on 01480 891011 to speak to one of our dedicated team for more information.