Alignment/ ADAS Field Engineer – Hofmann Megaplan
Company Name: Hofmann Megaplan
Email Address: recruitment@hofmann-megaplan.co.uk
Hofmann Megaplan currently has an opening for an experienced alignment engineer to join our expanding alignment and ADAS division.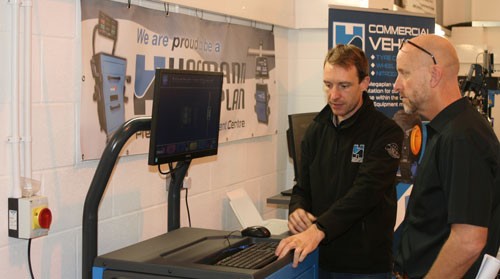 With the continued growth of our popular alignment range and the recent introduction of industry-leading advanced ADAS systems, there couldn't be a more exciting time to join the Hofmann Megaplan team. You'll be working with the latest technology in the garage equipment sector before anyone else.
As part of our Alignment/ ADAS install and servicing team you'll receive an extremely competitive remuneration package based on your experience. We also hold regular training events to ensure your personal development continues in the field of Alignment and ADAS.
You'll have access to a company van, mobile phone and required tools. The role will cover installs, updates, calibrations, servicing and maintenance across the UK.
We appreciate the importance and necessity of privacy when applying and handle all applications in the strictest confidence.
As well as relevant experience in the field of alignment systems, the successful candidate will also require a full drivers licence, be confident in using PC's and able to problem solve electrical equipment. Knowledge of ADAS is desired but not essential.
Apply online today or by emailing your CV to recruitment@hofmann-megaplan.co.uk