Vehicle AC Recharge Equipment Specialist – Hofmann Megaplan
Company Name: Hofmann Megaplan
Email Address: recruitment@hofmann-megaplan.co.uk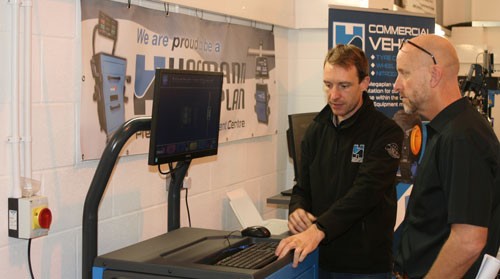 Hofmann Megaplan is currently recruiting for a specialist position in Vehicle AC Recharge Equipment.
Air Conditioning recharge systems continue to evolve as technology expands the operational capabilities of these machines. Hofmann Megaplan always aim to be ahead of the curve and as such have some of the most advanced AC Servicing systems in the industry.
As such we are looking to expand the team working with these machines in order to maintain our excellent level of customer service.
The successful applicant for this role will have experience working with both new and old gas vehicle AC recharge systems.
In return, you'll receive access to a company van, mobile phone and required tools. The role will cover installs, updates, servicing and maintenance across the UK.
We're offering a competitive salary for the right applicant with relevant experience in this sector.
We appreciate the importance and necessity of privacy when applying and handle all applications in the strictest confidence. 
Apply online today or by emailing your CV to recruitment@hofmann-megaplan.co.uk